Our students go to school ready to achieve much success and are complimented on behavior as well as educational skills from the various elementary school programs. Little Lambs has received a highly coveted recognition from Parents as Teachers each spring since 2012. In 2015 we were awarded the Warren County Record Reader's Choice #1 Preschool. Our Little Lambs are also taught to help others by raising money for the Pennies from Heaven fundraiser and by participating in the St. Jude's Trike-A-Thon since 2010 which raises money to help kids like them.
What does Little Lambs offer?
Kindergarten readiness activities such as:
-Phonics: Capital and lowercase letter recognition and letter sounds.
-Math Skills: Including sorting, patterning, sequencing, and geometry along with numbers recognition and counting.
-Story Time: Stories help with early literacy development.
-Art Projects: Participating in art projects helps further development and fine motor skills.
-Learning About Jesus: Bible lessons and our Christian atmosphere help nurture children's spiritual development. We
practice respect, responsibility, and safety.
-Outdoor Play: Students participate in outdoor play which aids in development of large motor skills.
-Free Play: We provide free time for students to engage in free play that develop social and emotional skills.
-Paper Projects: Completing paper projects develops fine motor and early literacy skills.
-Science Exploration: Students participate in experiments and use hands on items available for sensory development.
Classroom Rules:
Parents and Guardians please review the classroom rules with your child:
-Behaving Hands- Hands are not for hitting.
-Toys should be picked up as you finish playing and before getting a new toy out.
-Walking Feet- Our floor can we quite slippery and it is very hard. We want students to walk everywhere in the classroom
and on the concrete on the way to the playground.
-We sit Criss-Cross Applesauce on the carpet, with our hands in our laps. We zip our lips and open our ears and have
looking eyes at our teacher.
-We reward good behavior with kindness coins. After receiving 5 coins, students may go to the treasure chest.
Class Schedule:
-3-4 year olds meet Tuesday and Thursdays from 8:15 am-11:15 am
-4-5 year olds meet Monday, Wednesday, and Friday from 8:15 am-11:15 am
-Our schedule follows the Warren County R-III calendar and snow day notices.
Enrollment
Tuition & Fees
-One Time Fees
-4 year olds
-$45 Registration (non-refundable)
-$45 Supply Fee
-$25 Snack Fee

-3 year olds
- $45 Registration (non-reundable)
-$35 Supply Fee
-$25 Snack Fee

-Tuition
-4 year olds
-$110 monthly tuition
-3 year olds
-$75 monthly tuition
Little Lambs Preschool Teachers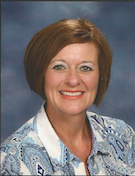 Lisa Rausch
Lisa Rausch (Mrs. Lisa) has been our preschool director since 2010. She is married and has two children. She has several years of experience working with children and has a Master's Degree in Management. Miss Lisa has proven herself as a skilled teacher to the young students and is well loved by all. She makes the learning experience fun and does the lessons in a clever way to keep the children engaged.
​
Contact Information: lrausch66@gmail.com
636-456-2888 ext. 4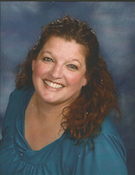 Karin Klaustermeier
Karin Klaustermeier (Mrs. K) has been one of our preschool teachers since 2008. She has many years of experience with children. She is a bus driver for the Warrenton school district. She is a parent of two children, she teaches Sunday school every year, she leads Vacation Bible school, and she is very active in many other ways at St. John.
Contact Information: karin.klaustermeier@hotmail.com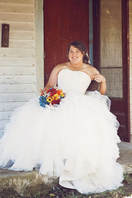 Kelsey Resnick
Kelsey Resnick (Kelsey Welsey) has been one of our preschool teachers since 2017. She is married and has a dog. She has a few years of experience working with children of all ages both special as well as gifted abilities and has a bachelors degree in Director of Christian Education and psychology. She is a caregiver to a young boy with special needs while not teaching preschool and she enjoys volunteering her time playing bass and acoustic guitar in praise bands.
​Contact Information:
koverbeck@live.com